((please forgive the washed out images. I'm having graphics card issues.))
Having planned for a tenday, and sought the ingredients they needed, Cleo, Leora, and Elric assembled at the walls north of Shadowdale. Jay came to stand watch, as did the Grey Mage, Justin Jarias.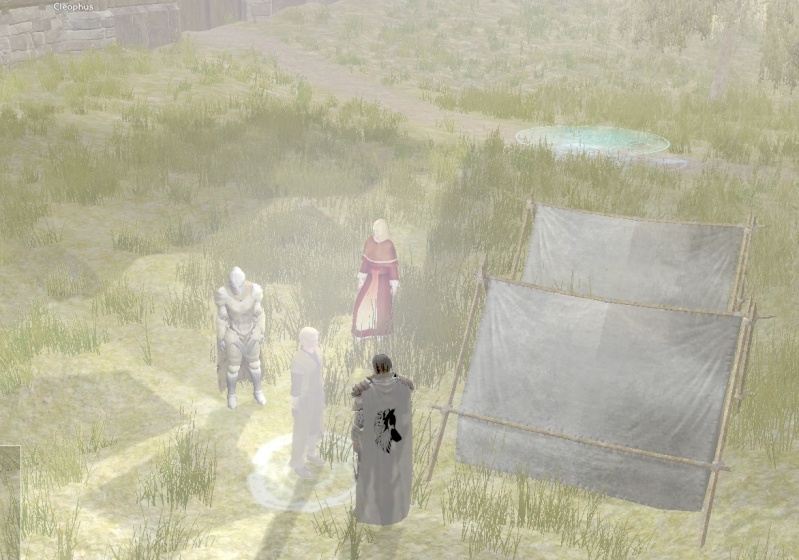 They gathered at dawn and greeted one another, then prayed, facing east.
They assembled together the needed ingredients: powdered silver from Keeper Nadin, and the many vials of finest Holy Water they'd purchased or requested from Dalelanders.
The candles were lit, the silver drizzled slowly by hand, long prayers uttered reverently.  They did most of their work at the face of the wall, both sides, Focusing their energies only on the two lengths of wall between the gates, knowing that the Hallowing's area is limited.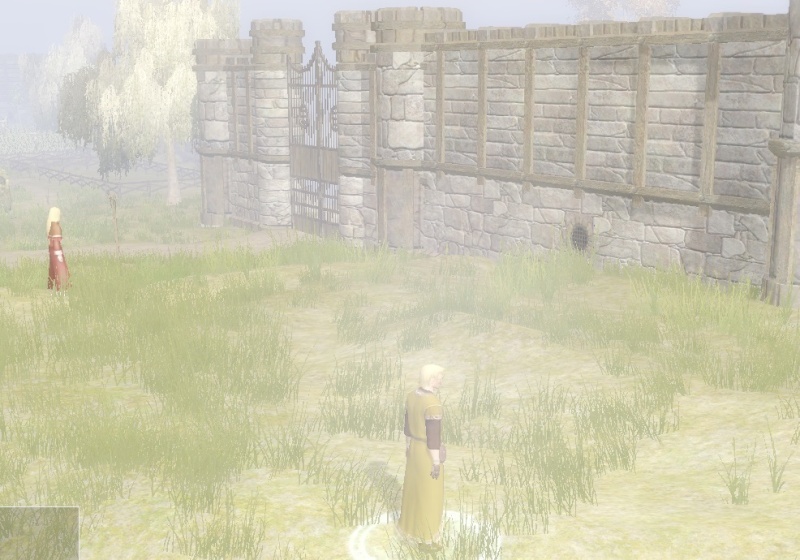 The ceremony lasted all day, and through the night.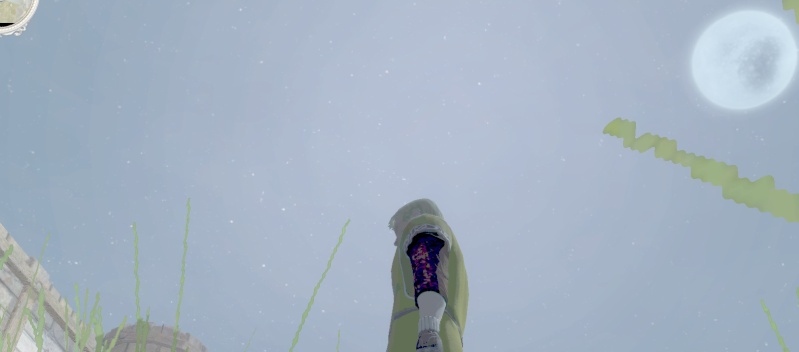 The morning, at sunup, they went on their way, happy to have perhaps done a small service, but knowing that there was so much wall to be Hallowed, and only so many days remaining.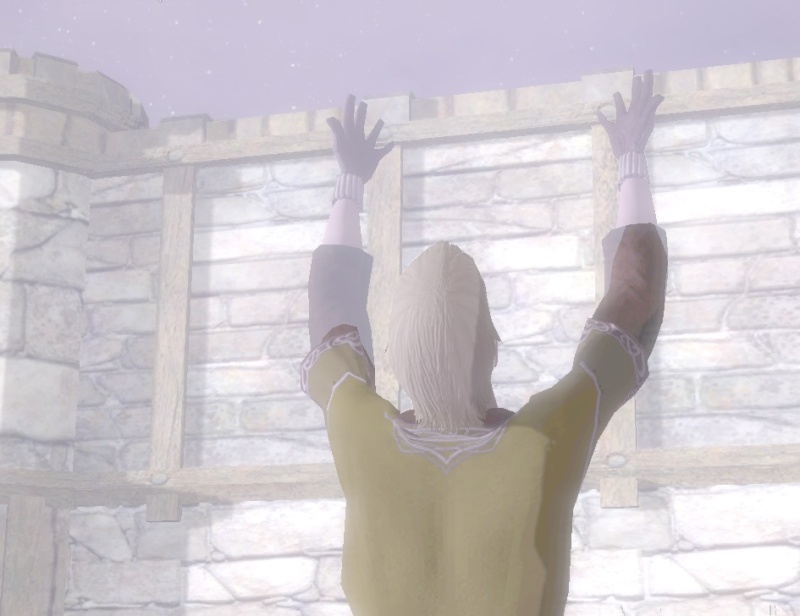 Later, Cleo pays a visit to the War Priest stationed just outside of town, requesting the aid of Correllon's priests in Shadowdale for a Mass Hallowing of the walls.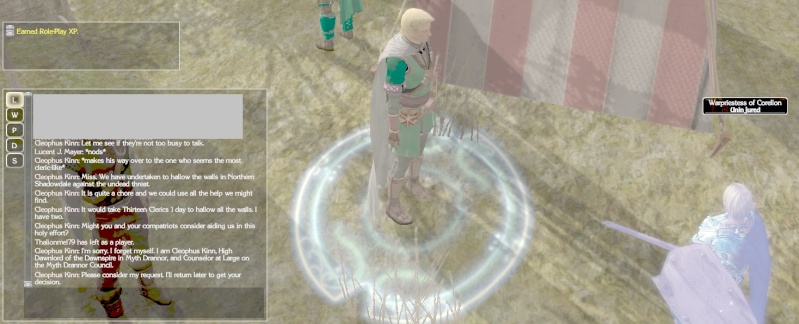 Later still, he pens a note to Vicho Ashan, requesting his aid as well.