A strange looking woman stands atop the hill overlooking Shadowdale, playing a somber tune upon her flute while burning incense at her feet. After she finishes her song, she lowers her head for a moment before beginning to sing in a low, throaty voice; singing in the language of dragons.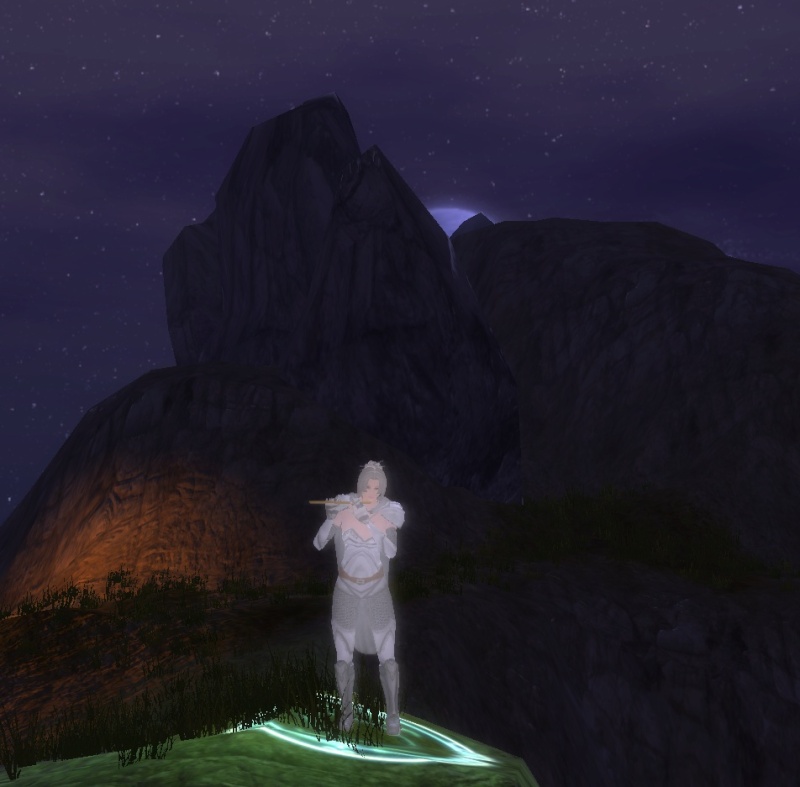 Origato wer navnikic di wer loex embolden udoka lae yth troth wer plythu;
origato wer innocence woari remind udoka di hesi errors lae yth excel persvek hesi bisai;
vur origato wer nakit siksta warm hesi molik ekess majak udoka charis di ga'haith rebirth.

Origato wer miiriki di hesi xiekivi wihsirm acht wer suaco ekess spread hesi stories;
origato wer naam di hesi tilabili anku udoka kilith zyak lyriki nomag vucot onelkatorra;
vur origato wer gul release coita grip acht wer thaczil zyak wer shanin geou oontanx vur wer oposs geou wielg.

Wer miirik di wer castes sovesic udoka vur ankuic udoka ekess vorq putole hesi kurjh jillepse,
ekess ocuir svabol ui houpetor de hesi saurivic,
vur letocloic udoka jinthil shio wer jennu Syldantentas sweekmonic.
((Translation for those who know Draconic))
Let the spirits of the dead embolden us as we protect the weak;
let the innocence lost remind us of our errors as we excel in our duty;
and let the morning sun warm our skin to give us hope of constant rebirth.

Let the songs of our people float upon the wind to spread our stories;
let the wisdom of our elders teach us mercy so others may know forgiveness;
and let the cold release its grip upon the land so the grass will grow and the rain will fall.

The Song of the Castes guides us and teaches us to look beyond our own vision,
to see what is hidden from our eyes,
and reminds us of all the Great Syldantentas seeks.